Dear little bass horn, Blumenhofer emotions
The Fun 13 is the first loudspeaker, what we build on the concept of the Quarter Wave Length Horn.
The advantages of this construction are both in the compact form and in the deeper bass reproduction for the small driver.
The silk doom tweeter is a response to place and sound needs: the best balance to the sound level and finesse coming from this bass horn construction.
A true Blumenhofer entry level loudspeaker.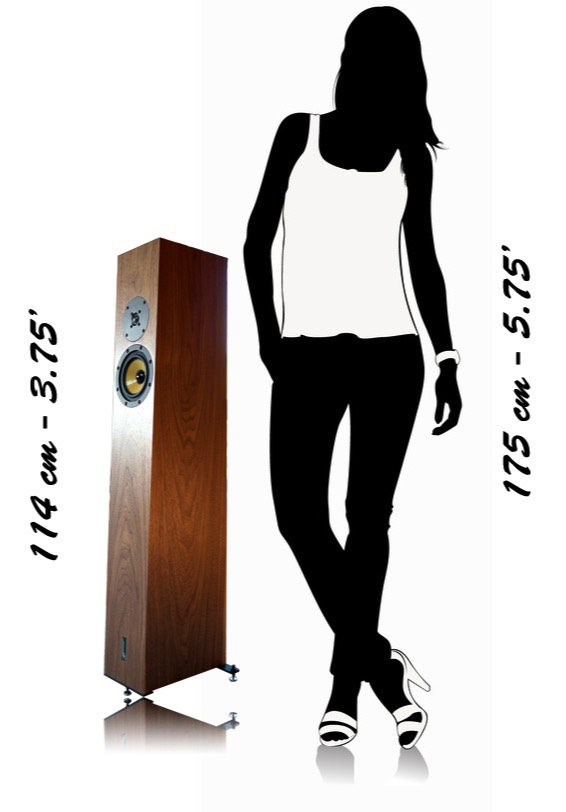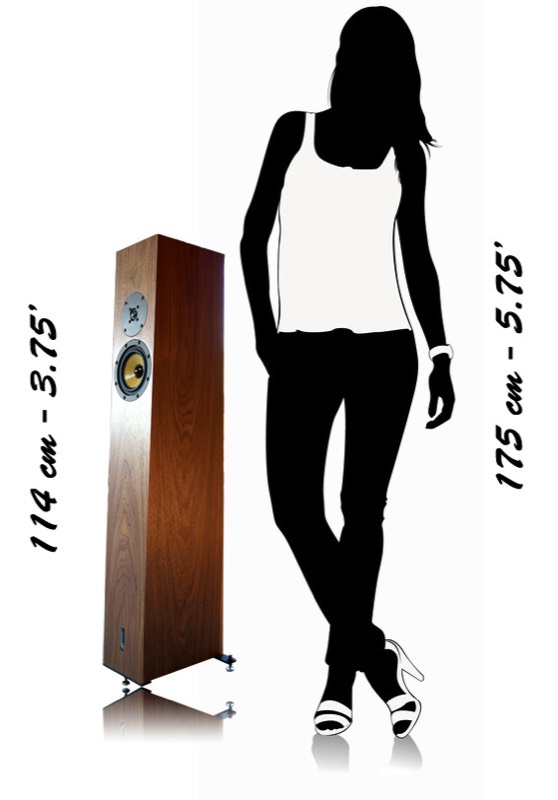 Words of the press
Specially the women and the visitors of the house pointed their eyes on the Fun 13
It is much more the contagious joy and lightness in the total sound impression
When Physic and Manufacturing come together, the listener has a lot to enjoy.
Fun reflects the real nature of these speakers.
After the burn-in the low range was fine, absolutely unexpected for such a small speaker.
A very particular floorstander capable of surprising and amusing, and of giving a classy sound, unexpectedly big, rhythmical and deep if compared to its physical features.
The tonal balance is nevertheless expertly set, coherent and more sonorous than bright.
The soundstage begins on the speaker line, i.e. is neither forward nor recessed and exhibits realistic dimensions.
Localization assignment is solid.
Instruments and particularly voices are pleasingly embodied.
I was astonished to find the presentation even more balanced as with my usual setup.
There was no preferred genre that the Fun 13 liked better than others.
It does not "stand in the way of music", and what else can one tell better on a loudspeaker in this price range.
Specifications of the Fun 13
•
2-Ways loudspeaker
Cabinet
•
Quarter Wave Length
bass horn
• 19mm
MDF
• Resonance and flow optimized bass horn
• High complex internal bracing
Components
• 19mm (3/4") Silk membrane tweeter
• 13cm (5") Woofer with Hexacon Sandwich Kevlar Membrane
• Gold plated Tellurium copper terminal
Features
• Single-wiring-terminals
• Ideal for near wall setup
•
Tube Friendly
• 5 years Warranty
Technical data of the Fun 13
Fun 13

Material

Material

Materiale

MDF

Thickness

Materialdicke

Spessore

19mm / 0,75"

Internal Bracing

Verstrebung

Irrigidimento

Structural bracing interaction

Strukturelle Interaktion

Interazione strutturale

Cross over chamber

Kammer für Frequenzweiche

Volume separato per filtro

No

Frequency range

Frequenzgang

Risposta in frequenza

50Hz - 20kHz &plusmn 2dB

Bass Cabinet

Bass Gehäuse

Cabinet dei bassi

Bass horn

Basshorn

Basso a tromba

Horn typ

Horn Typ

Tipo di tromba

Quarter wave lenght

Vierlelwellen

A quarto di lunghezza d'onda

Horn load

Horn Richtung

Carico a tromba

Floor

Zum Boden

A pavimento

Woofer

Tiefmitteltöner

Woofer

130mm / 5"

Material

Material

Materiale

Hexacon Kevlar Sandwich

Cross over frequency

Übergangsfrequenz

Frequenza di taglio

3000 Hz

Midhigh

Mittelhochtöner

Medioalti

Dome

Kalotte

Calotta

Horn Throat

Horn

Diametro tromba

-

Membrane dimensions

Membranendimension

Dimensione Membrana

19mm / 0,75"

Material

Material

Materiale

Silk

Seide

Seta

Max power input

Belastbarkeit

Potenza massima

(RMS)
80 W RMS

Efficiency

Wirkungsgrad

Efficienza

90 dB

Impedance

Impedanz

Impedenza

8 Ohm

Impedance linearization

Impedanzlinearisierung

Linearizzazione d'impedenza

No

Terminal

Anschlussfeld

Terminali

Single-Wiring

Material

Material

Materiale

Gold plated tellurium copper

Vergoldetes tellurium Kupfer

Rame tellurio placcato oro

Feets

Füße

Piedi

Spikes

Dimensions

Maßen

Dimensioni

1110 x 270 x 290 mm
43,7 x 10,6 x 11,5 in

Weight

Gewicht

Peso

14 kg

Packaging dimensions

Verpackungsmaßen

Dimensioni imballate

126 x 44 x 44 cm

Loudspeakers per carton

Lautsprecher per Karton

Pezzi pro cartone

1

Packaging weight

Verpackungsgewicht

Peso imballate

18 kg
Dimensions of the Fun 13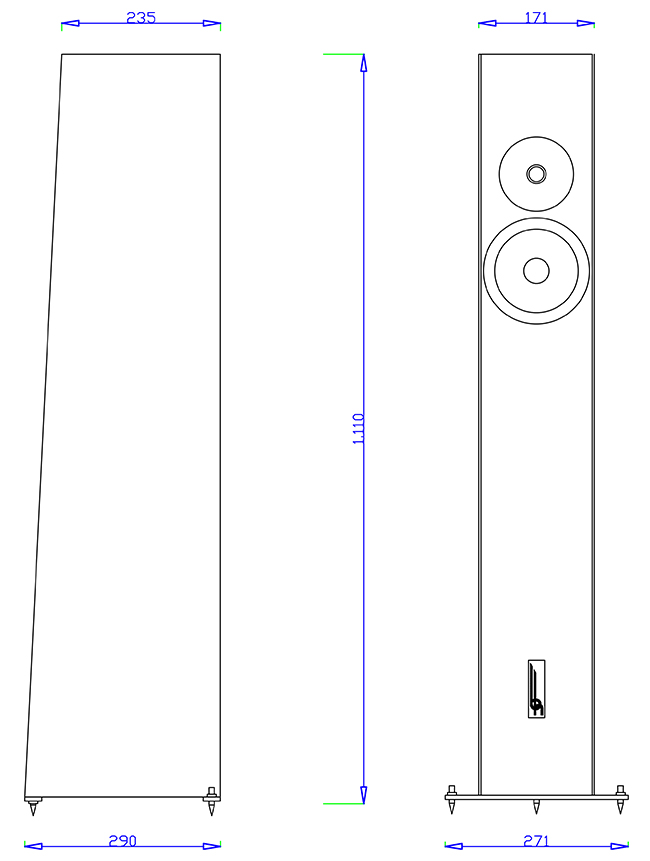 Picture Gallery of the Fun 13