Produktion 2009-2015
Pure power: a true bass-horn with no compromises embosses the top model of this series.
If good is not good enough then You have the chance to step up with compression chamber bass horn. The speed, the plenty and the involving feeling coming from this particular construction will stand even the hardest examination. Studied to perform in the most spectacular way and disappear in the room in a fireworks of music.
The big Fun 20 fits to its name, come one big step nearer to the sound!


Words of the press
If you're into 'real' music like they play in your downtown clubs [...], the Big Fun 20 is perfect to get down and dirty with, not nasty and tiresome.
It's a big friendly sound that goes loud without pain and seems tailor-made for Rockers young and old.
It's about live sound eight to ten meters from the stage. Just because most audiophiles no longer reference reality does not mean Blumenhofer got it wrong.
Specifications of the big Fun 20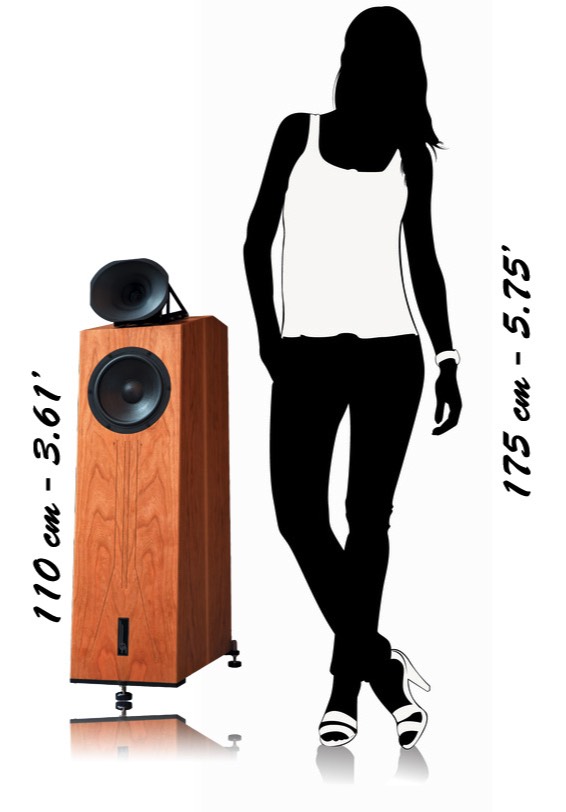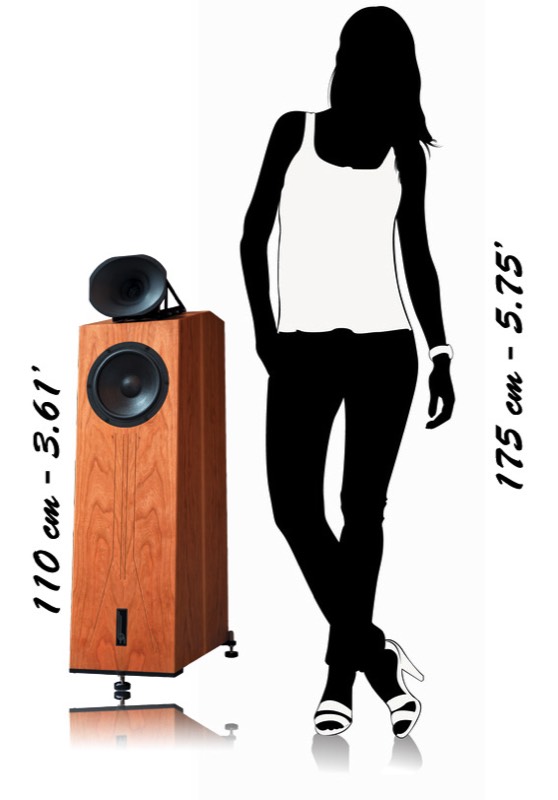 Technical data of the big Fun 20
big Fun 20

Material

Material

Materiale

Birch plywood

Birke Multiplex

Multistrato di betulla

Thickness

Materialdicke

Spessore

25mm / 1"

Internal Bracing

Verstrebung

Irrigidimento

Structural bracing interaction

Strukturelle Interaktion

Interazione strutturale

Cross over chamber

Kammer für Frequenzweiche

Volume separato per filtro

Yes

Ja

Si

Frequency range

Frequenzgang

Risposta in frequenza

40Hz - 20kHz &plusmn 2dB

Bass Cabinet

Bass Gehäuse

Cabinet dei bassi

Bass horn

Basshorn

Basso a tromba

Horn typ

Horn Typ

Tipo di tromba

Compression chamber

Druckkammer

Con camera di compressione

Horn load

Horn Richtung

Carico a tromba

Floor

Zum Boden

A pavimento

Woofer

Tiefmitteltöner

Woofer

200mm / 8"

Material

Material

Materiale

Paper
P2F® SandwichPapier
P2F® SandwichCarta
Sandwich P2F®

Cross over frequency

Übergangsfrequenz

Frequenza di taglio

1150 Hz

Midhigh

Mittelhochtöner

Medioalti

Compression driver

Kompressionstreiber

Driver a compressione

Horn Throat

Horn

Diametro tromba

1,4"

Membrane dimensions

Membranendimension

Dimensione Membrana

65mm / 2,5"

Material

Material

Materiale

Titanium

Titan

Titanio

Max power input

Belastbarkeit

Potenza massima

(RMS)
150 W RMS

Efficiency

Wirkungsgrad

Efficienza

95 dB

Impedance

Impedanz

Impedenza

8 Ohm

Impedance linearization

Impedanzlinearisierung

Linearizzazione d'impedenza

Yes

Ja

Si

Terminal

Anschlussfeld

Terminali

Bi-Wiring

Material

Material

Materiale

Gold plated tellurium copper

Vergoldetes tellurium Kupfer

Rame tellurio placcato oro

Feets

Füße

Piedi

Adjustable Spykes

Regelbare Spykes

Spykes regolabili

Dimensions

Maßen

Dimensioni

1090 x 325 x 535 mm
43 x 12,8 x 21 in

Weight

Gewicht

Peso

50 kg

Packaging dimensions

Verpackungsmaßen

Dimensioni imballate

-

Loudspeakers per carton

Lautsprecher per Karton

Pezzi pro cartone

1

Packaging weight

Verpackungsgewicht

Peso imballate

70 kg
Dimensions of the big Fun 20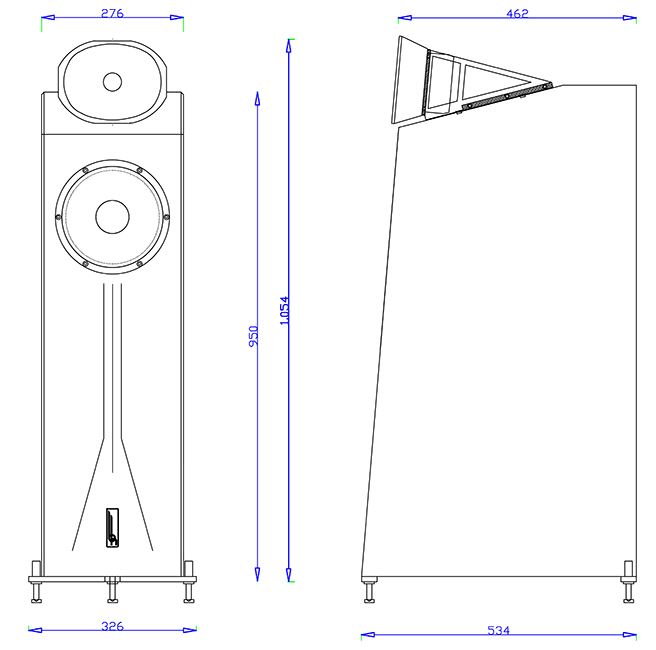 Picture Gallery of the big Fun 20