Produced 2004-2014
Goosebumps: the top model of the Genuin Series. Shines with unbelievable transparency and gorgeousness.
Top Model of the Genuin Series.

Open and powerful delivers the whole colors of music and brings you to the live performance in your house!

The woofer is a 16" TAD-Woofer and this is the only component not delivered by us.
The position of the Horn might be adjusted at need to reach the perfect
time alignment
on the listening spot.

Genuin FS 1 – The Protagonist - enjoy the Genuin sound.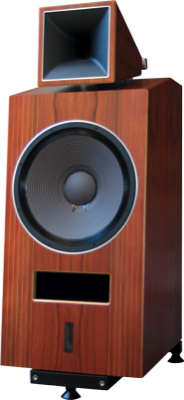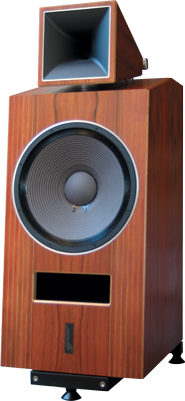 Words of the press
Then it was for all participants really emotion loaded to reach levels that in the 30-years experience of Stereoplay history, have never been appreciated so homogeneous and smooth.
Even the Horn skeptics in the staff started to joyfully pump up the volume.
Each discussion about dynamic limits was with this loudspeaker useless: the easiness of reproduction was simply outstanding.
The chiaroscuro and the perspective feeling was an inebriant completion of the sonic field.
It was marvelous the deepness feeling with the a gorgeous scene description.
These Blumenhofer are more noble and enjoyably audiophile than [Omissis], without loosing the dynamic impact even at high volumes
Specifications
Technical data
Genuin FS 1

Material

Material

Materiale

Birch plywood

Birke Multiplex

Multistrato di betulla

Thickness

Materialdicke

Spessore

25mm / 1"

Internal Bracing

Verstrebung

Irrigidimento

High complex internal bracing

Hoch komplexe interne Verstrebung

Irrigidimento strutturale interno

Cross over chamber

Kammer für Frequenzweiche

Volume separato per filtro

Yes

Ja

Si

Frequency range

Frequenzgang

Risposta in frequenza

36Hz - 20kHz &plusmn 2dB

Bass Cabinet

Bass Gehäuse

Cabinet dei bassi

Bass Reflex

Porting

Bass Reflex

Canale

Front

Nach vorne

Anteriore

Woofer

Tiefmitteltöner

Woofer

:
380mm / 16" TAD

Material

Material

Materiale

Paper

Papier

Carta

Cross over frequency

Übergangsfrequenz

Frequenza di taglio

850 Hz

Midhigh

Mittelhochtöner

Medioalti

:

Compression driver

Kompressionstreiber

Driver a compressione

Horn Throat

Horn

Diametro tromba

1,4"

Membrane dimensions

Membranendimension

Dimensione Membrana

75mm / 3"

Material

Material

Materiale

Titanium

Titan

Titanio

Max power input

Belastbarkeit

Potenza massima

(RMS)
250 W RMS

Efficiency

Wirkungsgrad

Efficienza

96 dB

Impedance

Impedanz

Impedenza

8 Ohm

Impedance linearization

Impedanzlinearisierung

Linearizzazione d'impedenza

Yes

Ja

Si

Terminal

Anschlussfeld

Terminali

Bi-Wiring

Material

Material

Materiale

Gold plated tellurium copper

Vergoldetes tellurium Kupfer

Rame tellurio placcato oro

Feets

Füße

Piedi

A.R.I.S. by Aktyna

Dimensions

Maßen

Dimensioni

1157 x 450 x 565 mm
45,5 x 17,7 x 22,25 in

Weight

Gewicht

Peso

80 kg

Packaging dimensions

Verpackungsmaßen

Dimensioni imballate

-

Loudspeakers per carton

Lautsprecher per Karton

Pezzi pro cartone

1

Packaging weight

Verpackungsgewicht

Peso imballate

110 kg
Dimensions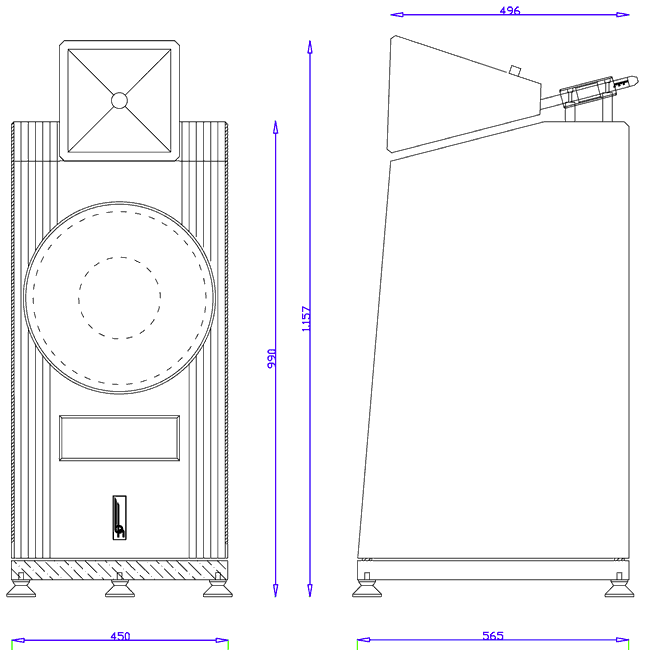 Picture Gallery