Big sound: precision, speed, and depth. Tailored for everyone.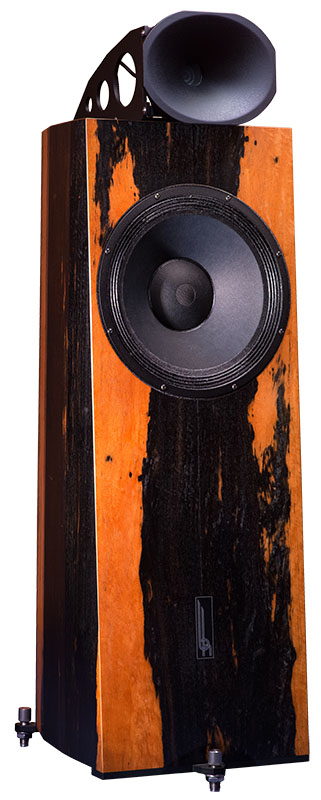 The Genuin FS 2 has some variations to our concept: bass reflex directed to the ground. This is a concept shared between the Gran Gioia and the Genuin FS 2: borne trough a common development. Having the bass reflex directed to the ground moves much more air than a traditional bass reflex and much more involving and less intrusive is the power of the bass due to the much bigger activated surface. Changing the height to the ground the Genuin FS 2 allows to change the way the bass is playing according to the needs of the room and the personal tastes. The Speaker includes furthermore the possibility to align the mid high driver to the listening spot to get the best sound impression ever. Switchable cross over impedance correction and level adjustment complete the characteristics of the speaker to have it best driven by any kind of power amplifier.
Specifications
• High efficiency
• 2-Ways loudspeaker


Cabinet

• Floor ported Bass-Reflex
• Harmonic construction


Components

• 1,4" Compression Driver with Titan membrane
• 30cm (12") paper Woofer
• Gold plated tellurium copper terminals


Features

• Bi-wiring- / Bi-amping -terminals
• Switchable impedance linearisation for the crossover frequency
• Tube Friendly
• Time alignment to the listening spot
• 10 years Warranty
Words of the press
Seldom an acoustic guitar has been presented that convincing.
It transfers damn original: such authenticity is rare.
The Genuin FS 2 belongs to the best loudspeakers that ever came to my listening rooms.
High sound pressure possible. But it even at low volume it does not compress the dynamic.
The Genuin FS 2 makes incredibly lot simply right.
The fine dynamics capacities of the Genuin FS 2 are state of the art.
Already with 20-Watt power amplifiers, the Genuin FS 2 is able to develop a firework of music.
For friends of tube amplifiers it is a dream come true.
Loudspeakers of this kind are far too seldom, there should be more that extraordinary and attractive.
Sitting still in my chair was not an option: the swing in the song moves my whole body and touches my heart.
Suddenly the drum solo arrives and the Blumenhofers go wild with a big, live sound.
No matter what you put into the Genuin FS 2, it will reproduce it with great ease, lots of detail, enthusiasm, a wide open stage and if needed a lot of subtlety. Each instrument is placed on its own spot and sounds the way it should do in its particular setting.
Expectations were high, because of the earlier listening sessions and all I can say is that they were fully met.
The Nutcracker by Tchaikovsky, Kirov Orchestra, directed by Valery Gergiev (Philips) […] The violent finale of the "Intrada" of the "Pas de Deux" is reproduced with ease by the Blumenhofers. This is something that does not happen with the majority of the hi-fi components that we have in our houses!
These loudspeakers, despite the horns, are able to disappear and let the scene to music.
[…] this is a device produced with care by someone that is not just an assembler […]
Technical Data
Genuin FS 2

Material

Material

Materiale

Birch plywood

Birke Multiplex

Multistrato di betulla

Thickness

Materialdicke

Spessore

18mm / 0,75"

Internal Bracing

Verstrebung

Irrigidimento

Structural bracing interaction

Strukturelle interaktion

Interazione strutturale

Cross over chamber

Kammer für Frequenzweiche

Volume separato per filtro

No

Frequency range

Frequenzgang

Risposta in frequenza

36Hz - 20kHz &plusmn 2dB

Bass Cabinet

Bass Gehäuse

Cabinet dei bassi

Harmonic
Bass Reflex

Porting

Bass Reflex

Canale

Floor

Zum Boden

A pavimento

Woofer

Tiefmitteltöner

Woofer

300mm / 12"

Material

Material

Materiale

Paper

Papier

Carta

Cross over frequency

Übergangsfrequenz

Frequenza di taglio

1150 Hz

Midhigh

Mittelhochtöner

Medioalti

Compression driver

Kompressionstreiber

Driver a compressione

Horn Throat

Horn

Diametro tromba

1,4"

Membrane dimensions

Membranendimension

Dimensione Membrana

75mm / 3"

Material

Material

Materiale

Titanium

Titan

Titanio

Max power input

Belastbarkeit

Potenza massima

(RMS)
150 W RMS

Efficiency

Wirkungsgrad

Efficienza

94 dB

Impedance

Impedanz

Impedenza

8 Ohm

Impedance linearization

Impedanzlinearisierung

Linearizzazione d'impedenza

Yes

Ja

Si

Terminal

Anschlussfeld

Terminali

Bi-Amping

Material

Material

Materiale

Gold plated
tellurium copper

Vergoldetes tellurium Kupfer

Rame tellurio placcato oro

Feets

Füße

Piedi

Adjustable Spykes

Regelbare Spykes

Spykes regolabili

Dimensions

Maßen

Dimensioni

1112 x 332 x 455 mm
43,75 x 13 x 18 in

Weight

Gewicht

Peso

45 kg

Packaging dimensions

Verpackungsmaßen

Dimensioni imballate

130 x 60 x 38 cm

Loudspeakers per carton

Lautsprecher per Karton

Pezzi pro cartone

1

Packaging weight

Verpackungsgewicht

Peso imballate

55 kg

Center Loudspeakers

Center Lautsprecher

Diffusori centrali

:
Genuin CS 2 - Twin
Center 25
Center 20
Dimensions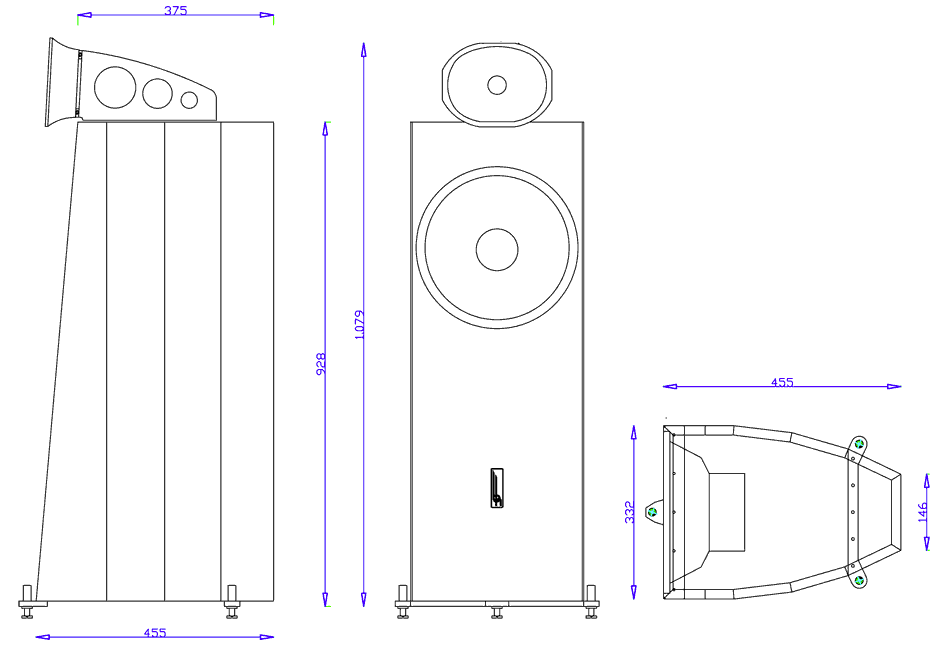 Gallery