Concert feeling that fits in most living rooms: You share the room with the artist. What a Joy!
After a development of more than 18 months, we finally are satisfied with the result!
The Gioia (Joy) is an outstanding anti conventional loudspeaker. It condenses all the Blumenhofer experience and technologies in a loudspeaker that can fit most living rooms.
Flat impedance, High efficiency. Horn.
You can enjoy the true music as if You were directly at the concert. The Gioia gives You the feeling of presence and immanence of the artist straight in front of You. Puts You directly in the middle of the event. In a perfect focus and this even with low power amplifiers.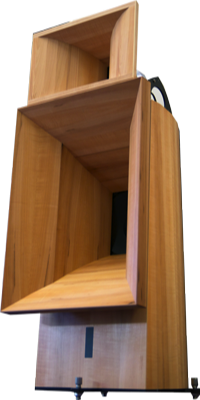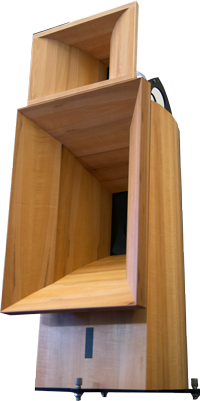 Specifications of the Gioia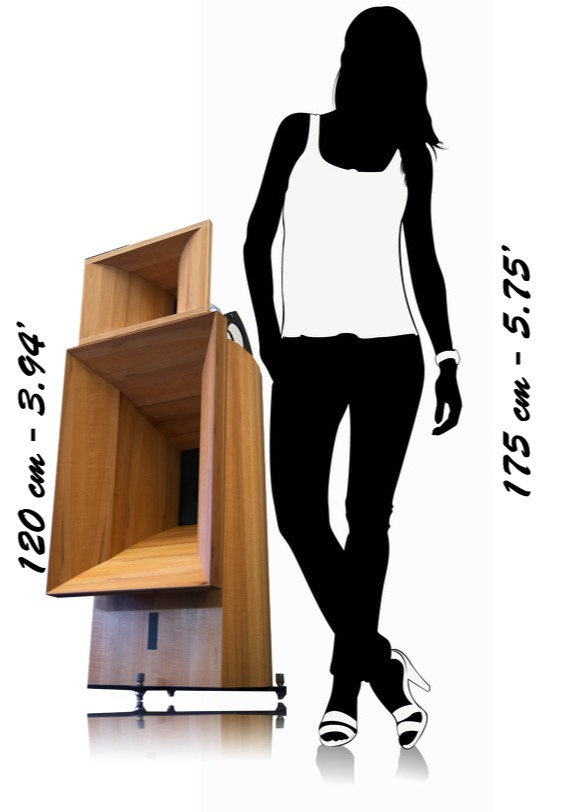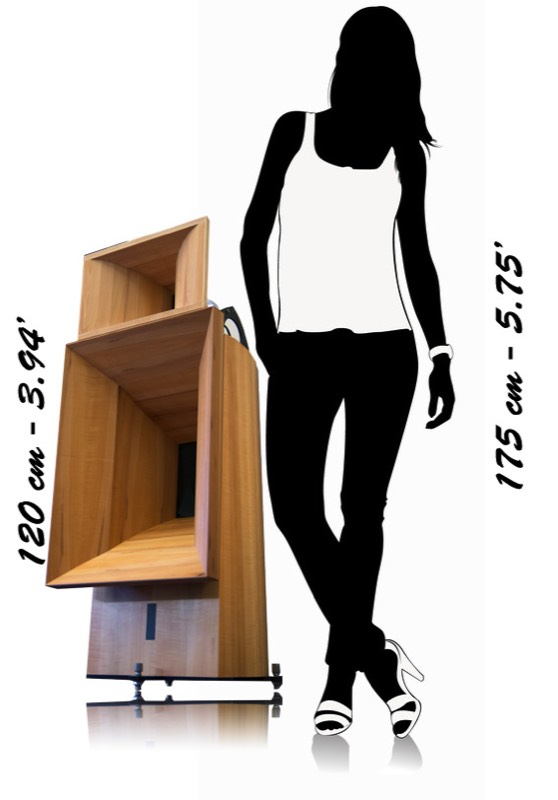 Technical data of the Gioia
Gioia

Material

Material

Materiale

Birch plywood

Birke Multiplex

Multistrato di betulla

Thickness

Materialdicke

Spessore

25mm / 1"

Internal Bracing

Verstrebung

Irrigidimento

Structural bracing interaction

Strukturelle interaktion

Interazione strutturale

Cross over chamber

Kammer für Frequenzweiche

Volume separato per filtro

-

Frequency range

Frequenzgang

Risposta in frequenza

38Hz - 20kHz &plusmn 2dB

Woofer

Tiefmitteltöner

Woofer

300mm / 12"

Material

Material

Materiale

Paper

Papier

Carta

Bass Cabinet

Bass Gehäuse

Cabinet dei bassi

Horn in bass reflex cabinet

Horn in Bass Reflex Geh?use

Tromba in cabine Bass Reflex

Porting

Bass Reflex

Canale Reflex

Floor

Zum Boden

A pavimento

Horn load

Horn Richtung

Carico a tromba

Front

Nach vorne

Anteriore

Cross over frequency

Übergangsfrequenz

Frequenza di taglio

850 Hz

Midhigh

Mittelhochtöner

Medioalti

Compression driver

Kompressionstreiber

Driver a compressione

Horn Throat

Horn

Diametro tromba

1,4"

Membrane dimensions

Membranendimension

Dimensione Membrana

75mm / 3"

Material

Material

Materiale

Titanium

Titan

Titanio

Max RMS power input

Belastbarkeit RMS

Potenza massima RMS

150 W RMS

Efficiency

Wirkungsgrad

Efficienza

99 dB

Impedance

Impedanz

Impedenza

8 Ohm

Impedance linearization

Impedanzlinearisierung

Linearizzazione d'impedenza

Yes

Ja

Si

Terminal

Anschlussfeld

Terminali

Bi-Wiring

Material

Material

Materiale

Gold plated tellurium copper

Vergoldetes tellurium Kupfer

Rame tellurio placcato oro

Feets

Füße

Piedi

Adjustable Spykes

Regelbare Spykes

Spykes regolabili

Dimensions

Maßen

Dimensioni

Weight

Gewicht

Peso

70 kg
Dimensions of the Gioia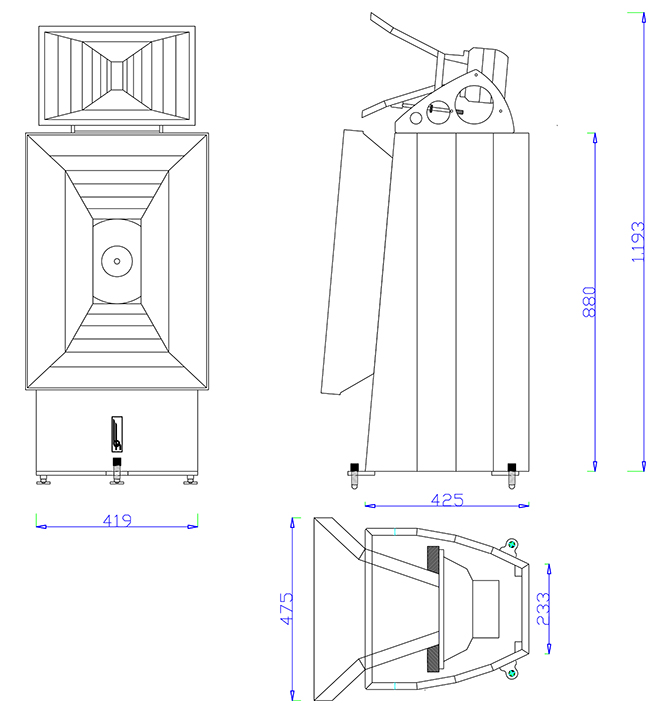 Picture Gallery of the Gioia